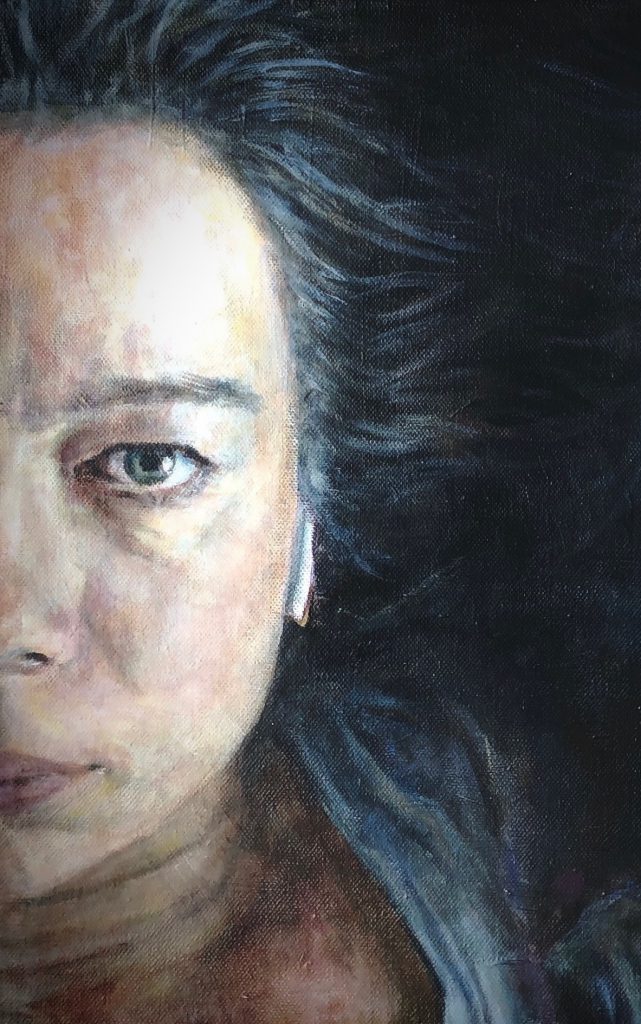 Géraldine grew up in a French prefecture closely seated to the Atlantic coast. After formal study of the Arts in Angers and Rennes, she learned costume design in Cannes and worked as tailor in several European theatres. She sought further education from the school of life, culture and travel.
Géraldine's figurative and observational works focus on capturing unassuming scenes on paper and canvas. Her skillfully rendered interplay between color and light, give life to form. The accuracy of illumination, the painterly style and subjects that resonate universally, invoke a humble appreciation of beauty and simplicity. 
In this chaotic modern world, Géraldine quietly observes and celebrates everyday life. Her creative voice is unique in its ability to extend a warm invitation to the viewer to step inside the moment, like an old friend or welcomed guest.