Acrylic painting,…
Those little guys were simply waiting for me in a nice plastic box in the supermarket.
It was really amazing the way they were disposed, as if they just were waiting for a photo-shooting.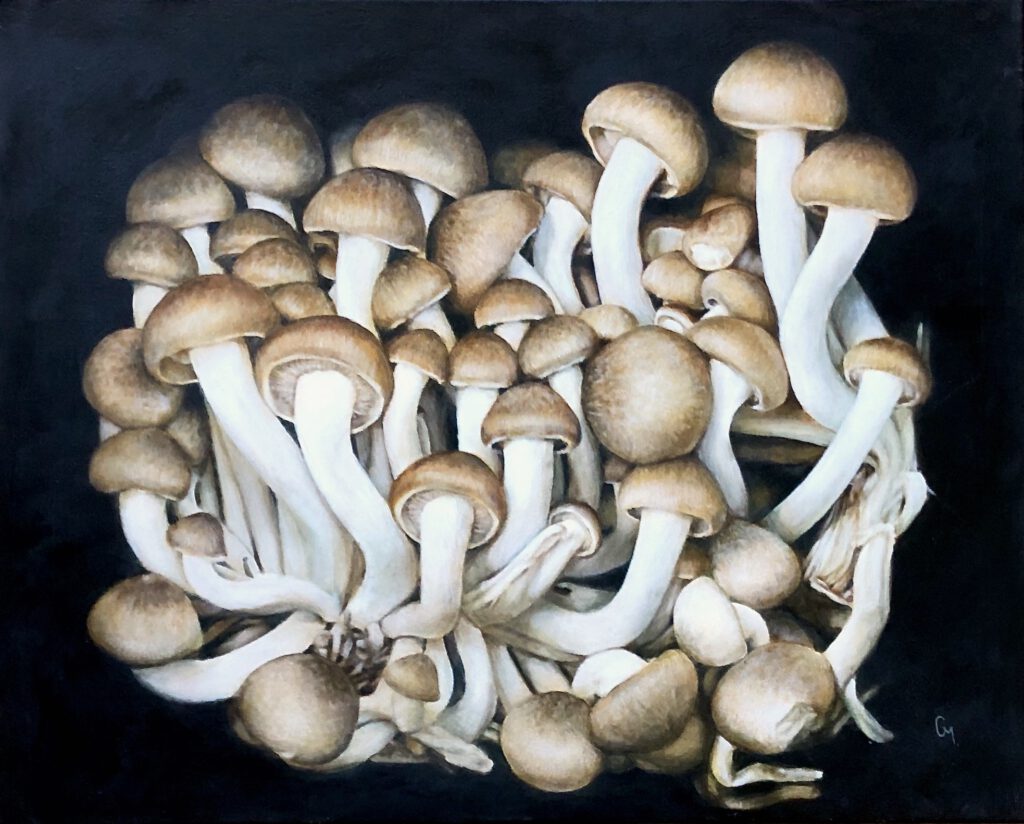 Acrylic painting on wood
I was searching for a colourful challenge… and was inspired by the contrast between the strong appearance of a dragon fruit and the white and black game of its own flesh…
Add a blue reflecting support and lets play with a delightful combination.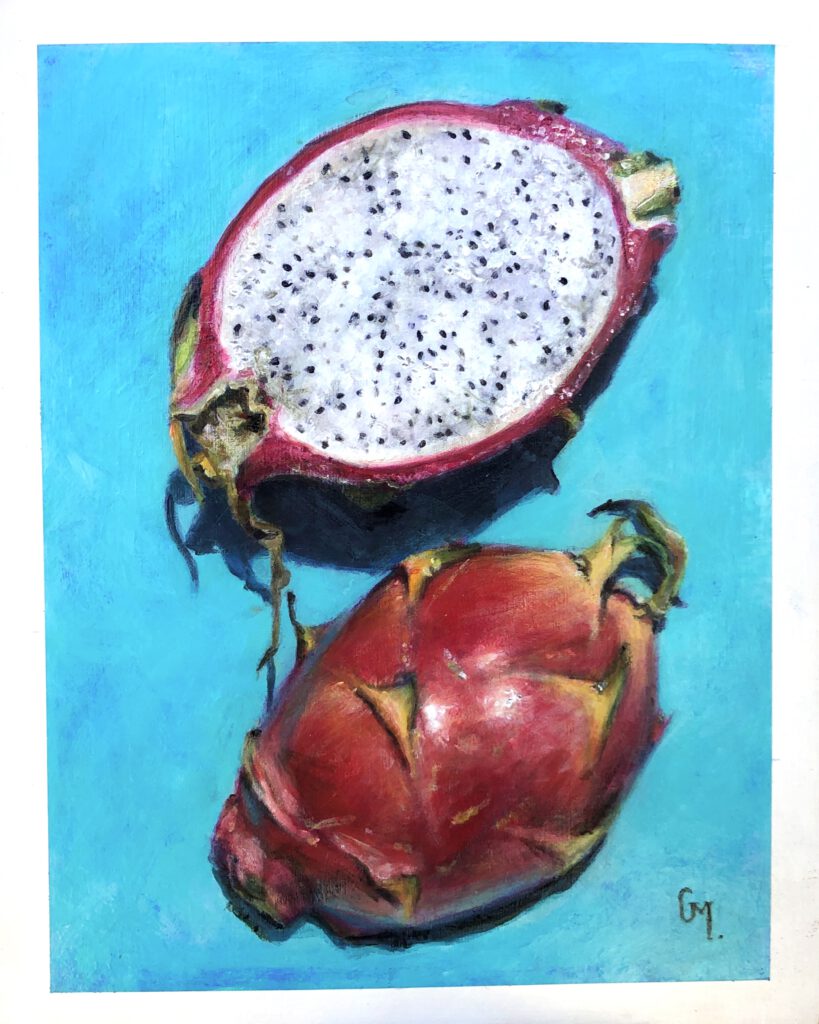 A few lemons from the neighbourhood …